Launceston Community Legal Centre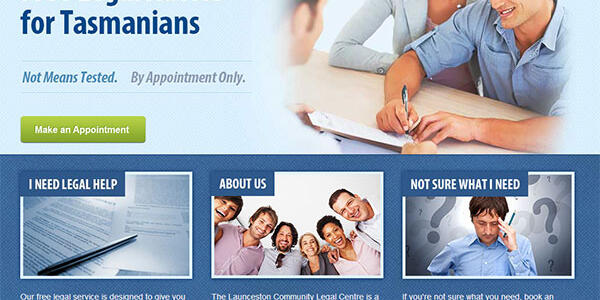 ---
The Launceston Community Legal Centre provides a valuable service to people living in the Launceston area, however they have not had (until now) a professional web presence that describes the wide range of services and advice that they offer.
This website is designed to promote the free legal services of the Launceston Community Legal Centre, and allow people to contact the Centre to book an appointment.
We've used a Content Management System, meaning that staff can update the content at any time. There's also a secure login area for the Volunteers associated with the Centre, all fully managed within the CMS.
Go to Launceston Community Legal Centre website
What We Did
Page Coding (HTML and CSS)
Search Engine Optimisation
Web Analytics (Stats)
Secure Staff Login
Content Management System
Custom Website Design